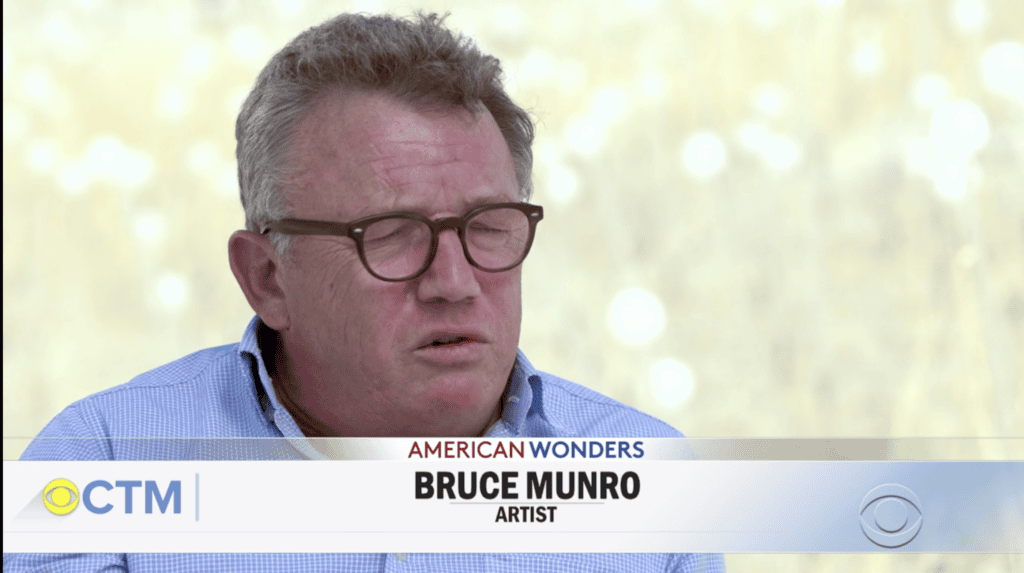 CBS This Morning" is launching a new series called "American Wonders." From majestic natural landscapes to spectacular creations, we'll explore places that make America wonderful. Set in a hillside in the central California city of Paso Robles is the "Field of Light." The field is 15 acres, filled with tiny light bulbs of vibrant colors. The art installation comes alive for visitors only when it's dark outside. Jamie Yuccas CBS reports.
Bruce Munro's Field of Light is a sculptural composition that covers Sensorio's rolling hills with an array of over 58,800 stemmed spheres lit by fiber-optics, gently illuminating the landscape in subtle blooms of morphing color. Powered by solar, the stunning exhibition captivates visitors, inviting them to engage with the countryside through an ethereal light-based, sculptural experience. Smithsonian Magazine has called Munro's work "stunning," while The Guardian noted, "This is art you feel, rather than art you view." The Huffington Post said, "It can be hard to describe in words the gifts that Munro bestows on the landscape as his work escapes description in either written or photographic form, it is something to be experienced."
Sea Hill Press Inc has published a number of books about Bruce Munro and his work. These can be seen by following this link.