Calm Before the Storm: Desert Storm Diaries and Other Stories
By Marlin Fitzwater
In August 1990, Saddam Hussein invaded Kuwait, and President George H.W. Bush's press secretary started a diary. That compilation of private notes, memos, and briefings from the Persian Gulf Crisis to the resulting Operations Desert Shield and Desert Storm serve as the backdrop of a story that is as much about presidential leadership and American principles as it is about those pivotal moments in history.
Marlin Fitzwater is one of the longest serving White House press secretaries, serving under both Presidents H.W. Bush and Ronald Reagan for ten years, 1983–93. His front row seat to some of America's most defining moments provides an intimate look at what transpired inside the White House in the wake of Saddam Hussein's audacious moves to control a portion of the world's oil reserves and substantial coastline on the Persian Gulf. Fitzwater's diary entries give a play-by-play of the events from the press briefings to deployment of troops—all interspersed with personal accounts of his interactions with President Bush and world leaders, offering insight to the states of mind of the powerful people responsible for making monumental decisions, as well as a snapshot of his own personal experience in the White House. Fitzwater was a member of the nine person group, including the Vice President and Secretaries of State and Defense,  who met with the President almost daily to plan and direct the war.
The book begins at his family's farm and takes us on Fitzwater's journey to the White House, brilliantly painting a picture of what helped produce his rich powers of observation and storytelling. Anecdotes connected to other historic events and figures that resonated strongly with the author complement the overall themes and message of the book—and include Barbara Bush, Boris Yeltsin, Margaret Thatcher, the Panama invasion, Lech Walesa, Mikhail Gorbachev, the hostages in the Middle East, the infamous "no new taxes," and much more.
Reflections on President Reagan's penchant for practical jokes, Sophia Loren popping into Fitzwater's office to say hello, his first encounter with Barbara Bush, the horse's ass tiepin worn during a press conference, fashion emergencies, Nancy Reagan's grace, and so many other engaging stories will leave readers wishing for more and more.
Dedicated to the memory of George and Barbara Bush, the book closes with a series of remembrances of President Bush written by some of his National Security staff and other senior officers, all of whom expressed their thoughts and feelings through short essays.
The memoir is sure to leave readers feeling a renewed sense of patriotism as well as a keen respect for those who bear the weight of upholding the American dream. The contrasts between today's press briefings and communication with media as well as overall public discourse as compared to Fitzwater's time in the White House are stark and are sure to make people sit back and wonder how the staggering changes evolved. News correspondents, other former press secretaries, senior White House officials, and historians have lauded the book. The foreword is provided by Kenneth T. Walsh, US NEWS White House news correspondent and political analyst; Author of Ultimate Insiders, Air Force One, White House and historian.
My good friend Marlin tells his remarkable stories and includes his diary entries, offering firsthand accounts of some of the truly historic events he lived.
—Andy Card, White House Chief of Staff, President George W. Bush
PRE ORDER YOUR COPY TODAY— $29.95
Includes free shipping and a contribution to the National Desert Storm and Desert Shield Memorial.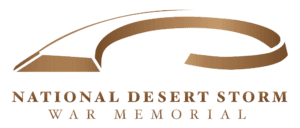 This is a pre-publication offer. Purchase today and 20% of the proceeds will be donated to support the National Desert Storm and Desert Shield Memorial. Pre-ordered copies of Marlin Fitzwater's Calm Before the Stormwill ship starting the week of September 9, 2019.
Get The Book Now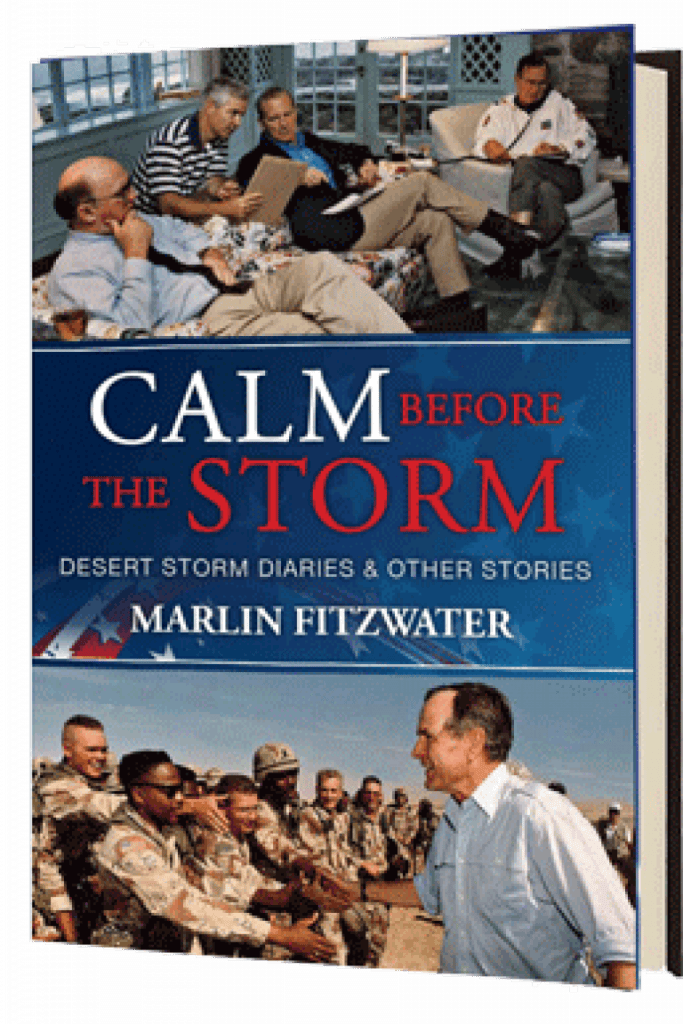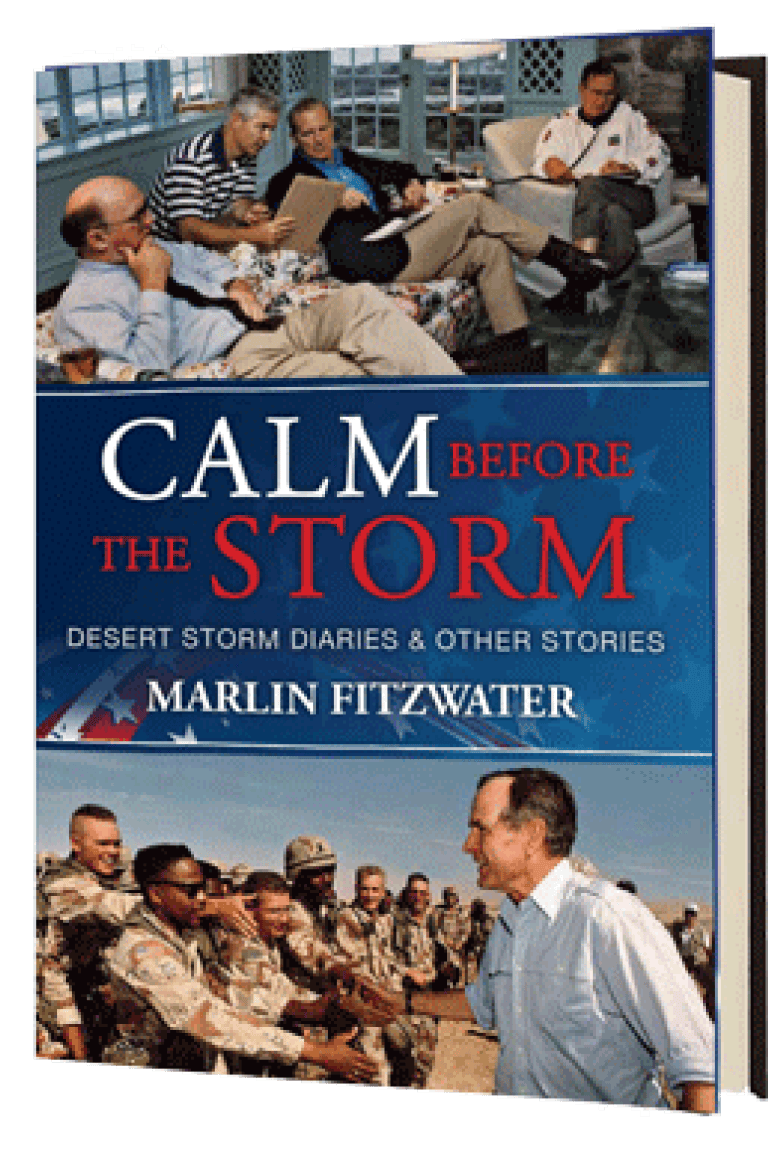 "Marlin Fitzwater is a master storyteller — you can't believe all that he's witnessed, and we're blessed that he's willing to share his private writings and memories with us."
—Dana Perino, Fox News;
White House Press Secretary,
President George W. Bush

"You'll find the stories Marlin tells fascinating (an inside look reporters didn't see) but also a welcome reminder of a time when Presidents and their Press Secretary tried to do their jobs with integrity, honesty and civility.
—Sam Donaldson
ABC News White House Correspondent

"This book reads just like Marlin: it's keenly observed, brutally honest, clear-eyed, plain-spoken and sometimes really funny …"
—Dee Dee Myers
White House Press Secretary,
President William J. Clinton
About The Author
Marlin Fitzwater is an American writer who served as White House Press Secretary for two US Presidents making him one of the longest-serving U.S. Press Secretaries in history. Fitzwater was awarded the Presidential Citizens Medal in 1992. He is the founder of Marlin Fitzwater Center for Communication located at Franklin Pierce University in Rindge, New Hampshire. He is married and lives in Maryland, in a village on the Chesapeake Bay