Description
Have you ever wondered why the church grew so rapidly in its first century of existence? This book explores what we can learn from the life of Jesus and his example that gave direction to the early church and its growth. The focus is only investigating this and learning what he taught and how we can do the same in our world today.
At the same time the book will explore what it means to reach people within their culture. Jesus came to us and lived in a specific culture and he treated each person as individuals with unique personalities and  needs, a mini culture within the greater culture. The material will look at how we can do the same and learn how to reach people and respond to them in their world.
The life of Jesus and his teaching provides an incredible guide for us in reaching our world with the gospel. This material explores all that he taught and did to help each of us understand what it means to be Christlike and open the door for others to become part of the family of God.
TESTIMONIAL
"A helpful guide for bridging the gospel gap between ourselves and those who come from a different perspective.  Dr. Hubbard explains how taking the gospel seriously means translating it, with understanding, into the lives of others, and being "an entrance, not a gate."
Mark O. Wilson­'­­ Assistant Professor of Discipleship, Multiplication & Renewal. Southern Wesleyan University
ABOUT THE AUTHOR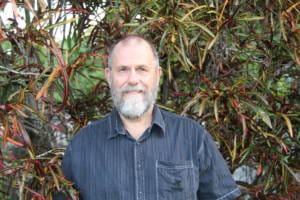 Dr. Perry J. Hubbard, DMIN Trinity Evangelical Divinity School, Deerfield, Illinois, served as a missionary alongside his wife for over thirty years with Global Partners. Dr. Hubbard continues to serve as a missionary in Iberoamerica with a focus on developing missional leaders.