From monks slavishly copying illuminated manuscripts to designers behind 
the mouse creating outrageous typefaces, Letter Arts Review consistently 
reflects the highest caliber of work from every corner of the world.
​
To take a peek inside one of these recent issues, please click on the cover.

You are invited to discover the world of Letter Arts Review. Internationally recognized as the preeminent magazine for calligraphers and lettering artists, the award-winning quarterly journal will acquaint you with today's fresh and innovative leaders as well as yesterday's legends.
Subscribe to Letter Arts Review now
Current Mailing Schedule
| | |
| --- | --- |
| Issue | Mailing Date |
| 36.2 | September 2022 |
| 36.3 | December 2022 |
| 36.4 | March 2023 |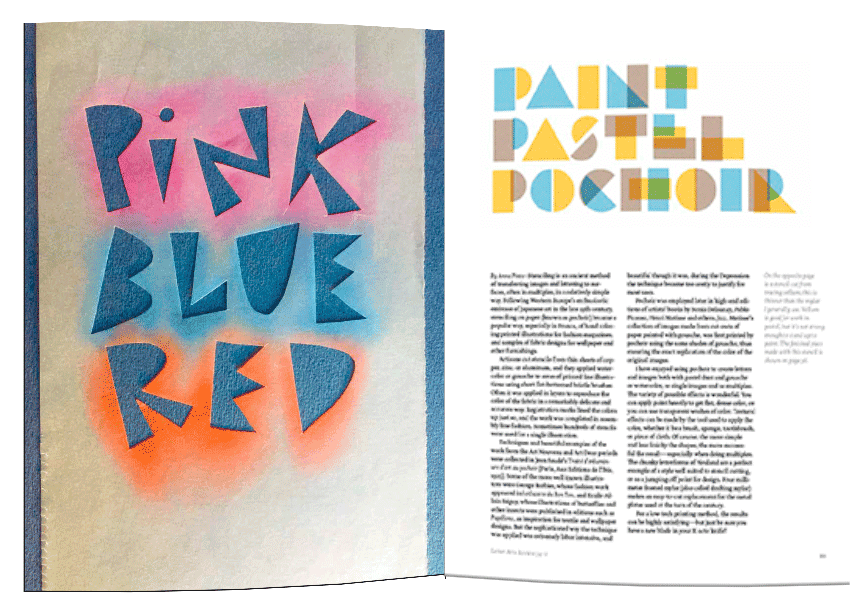 OPEN CALL FOR ENTRIES INTO THE ANNUAL JURIED ISSUE FOLLOW THIS LINK FOR MORE INFORMATION
The Next issue of Letter Arts Review issue 36.3  will ship in November 2022.
The featured image is issue 36.2
To renew your 2022 subscription Click here

To order a new subscription click here
Testimonials for Letter Arts Review
For more than 30 years, I have always been looking forward to receiving the next issue of Letter Arts Review in the mail. It tries to represent what is going on in the calligraphy and lettering field today, not just from an American point of view, but whenever possible in quite a global way. The Annual Juried Issue gives every calligrapher a chance to publish his/her work and reflects current tendencies in the lettering arts very well. Thank you for putting in all the effort and offering the calligraphy and lettering community such a high quality, powerful publication.
—Lieve Cornil, European Lettering Institute, Belgium
Letter Arts Review is by far the leading publication for showcasing the best calligraphy and hand lettering from around the world. Each issue is always inspiring and innovative.
—Kevin Horvath, Lettering World, Kansas
This is the one subscription that is a must for me as it's the only international lettering and calligraphy journal that deals with the subject area at consistent depth. Its Annual Juried Issue also gives me a feel for what is happening currently in the field. Letter Arts Review is always challenging, always engaging. I am happy to be part of the Letter Arts Review community!
—Ewan Clayton, England
Letter Arts Review is an indispensable magazine for me to learn about the perspectives and approaches of various lettering artists, past and present. Subscribing to this magazine makes me realize that I am one of the members making up this community.
—Hiroko Shimizu, Japan
I rely on Letter Arts Review to keep me up to date on what's going on in the worldwide letter arts community. The well-researched and written articles and high quality images are essential to keeping me inspired and informed. I especially look forward to the Annual Juried Issue every year to see what artists are creating with letters and letterforms. I am a better artist and teacher because of Letter Arts Review.
—Mike Gold, Ohio
A world without Letter Arts Review? Yikes! So glad to welcome back this essential publication. How could a serious lettering artist live without it?
—Carl Rohrs, California
If you want to know what is happening in and around calligraphy and lettering internationally today, Letter Arts Review is in a class of its own.
—Tom Perkins and Gaynor Goffe, England
My subscription to Letter Arts Review started at the beginning of my calligraphy journey in January 2000. Its articles are educated, informative, creative and thoughtful. And the images are beautiful. The Annual Juried Issues have been a great resource for me to see what is happening in the letter arts field.
—Yukimi Annand, California