Description
 Letters (1) from the Ends of the Earth
Part – 1 (Letters 1- 110)
Author: Dr. Perry Hubbard
Introduction – Over the years, Nancy and I have talked about sharing what we have learned about life and living from the perspective of a couple that God has been called to serve in the greatest adventure of all – the adventure of following God wherever He leads, even if it takes you to the ends of the earth. Originally when we thought of the title for these stories and lessons, we thought they would reflect the thoughts of first term missionaries, given that we have served as first term missionaries in five different countries. However, we discovered that no matter how long you had been serving in God's mission, there were always lessons to be learned. Both of us began to prepare a list of events and experiences that would be included as topics to be shared and explored.
We hoped to begin work on the materials during our next period of partnership development back in the USA. We felt we would have time to review our photos and memories and begin writing. Unfortunately, Nancy died on April 11, 2018 after battling cancer for 13 years and before we could begin diving into our writing. Since her passing, in reviewing photos, videos, and other records, I rediscovered a treasure trove of letters and documents, including letters from home, newsletters, and prayer updates, chronicling our life and experiences. As I reviewed all of this, a new idea began to form. I could use these documents to link and guide my reflections on the experiences and lessons we learned over the years.
In turn, this would become the basis and idea behind "Letters from the Ends of the Earth." This title reflects God's mission for his message to reach all the ends of the earth regardless of where a person lives. Everyone should have the opportunity to hear the good news and see it lived out in the lives of those who are followers of His son Jesus. Jesus helps us understand the truth that the ends of the earth begins with the person beside us and extends to the person in the remotest part of the world.
It is my hope that together we can learn about what God wants to do in each of our lives so that we can be each play our part in reaching all ends of the earth. And to explore how God carries out his work to take us to the ends of the earth, from our neighbor next door to every tribe and nation.
To that end, I want to dedicate this to my wife Nancy. She followed me everywhere that God called us, embracing everyone with His love. Together we learned to see beyond our lives in a way that allowed people to find God and thereby learn of his forgiveness and the hope that exists for every individual in Christ.
The format for these letters will vary. Sometimes it will be just one of us speaking and sometimes the letters will be a combination of thoughts and comments, or rather, a joint letter home so to speak. At the end of each letter there will be a comment or a question to allow all interested to comment and share questions, thoughts, or other insights. The goal is to learn together so we can encourage each other in the journey of carrying the gospel and love of God to the ends of the earth.
These stories and studies will be helpful in opening our hearts to hearing God speak.
ABOUT THE AUTHOR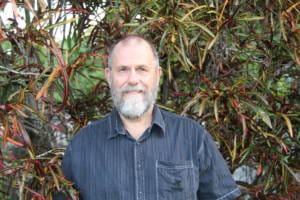 Dr. Perry J. Hubbard, DMIN Trinity Evangelical Divinity School, Deerfield, Illinois, served as a missionary alongside his wife for over thirty years with Global Partners. Dr. Hubbard continues to serve as a missionary in Iberoamerica with a focus on developing missional leaders.